The modern system for car tightness testing began to operate in the Automobile Building Plant ZAZ (Zaporozhye, Ukraine).
2250 000 cars a year will be checked according to the Water Test of General Motors. The Automobile Building Plant ZAZ has got an effective tool for controlling the car assembly quality.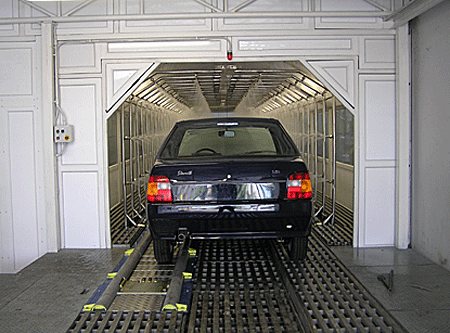 Incom-90 is on the top again: there was developed and delivered a unique system. The automobile plant in the Zaporozhe began to produce several modern car types such as Opel Vectra, Opel Astra, Daewoo Lanos and others.
Modern cars – modern control methods! A car is tested for tightness straight from the conveyor. The standards satisfy the international norms and are similar of requirements of the famous world's car manufacturers. More than one ton of water falls down on the car in a minute – a real tropical rain! The cars of ZAZ must pass the test. The car is carried by the slat conveyer belt. The condition is not to damage the side plates and wheels. The cars are positioned automatically.
Afterwards – careful drying (6 circuits) and visual inspection of all sealing elements. Capacity – 1 car/min! Work in three shifts.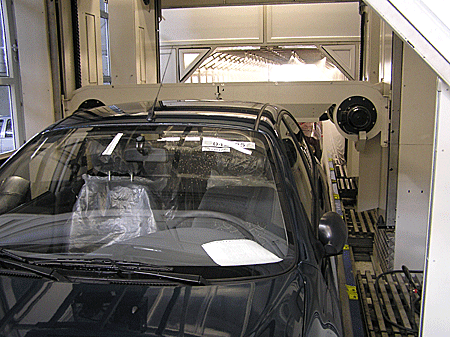 The process is being synchronized by a central controller. The most important requirement – capacity, quality and security!
We've made it!